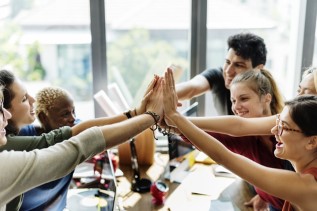 Our mission is to provide user-friendly quality management solutions designed to be an affordable, broadly applicable and can be deployed independent of or integrated with a variety of source ERP solutions. We have specifically architected our solutions to be as efficient, repeatable and reliable as possible.
Our promise is to enable manufacturers to efficiently generate and deliver unlimited variations of certificates of analysis reports by providing unrestricted user access to our data collection, analysis and reporting functionality. We provide software functionality that is as complete as possible for an investment cost that small and mid-size manufacturers can really afford.
Our work expands all areas of ingredient manufacturing such as food, animal feed, supplements, chemicals, coatings and more. We do business with companies in the United States, Australia, South Africa, India, South America, Ireland, and Canada. Whether you are a CFO, an IT Manager, or a Quality Manager, you can rest assured, our depth of functionality, and affordability make QES the software of choice.
Ready to see us in action? Request a free demo today and in a short 20-minute conversation you can learn more about how you can stop worrying about the issues in your quality management systems and affordably gain greater control of necessary tasks.
Contact Information
SALES
sales@qualityessentialssuite.com
+1 (866) 949-9504, ext 811
SUPPORT
support@qualityessentialssuite.com
+1 (866) 949-9504, ext 2